bbPress vs BuddyPress: Which one should you opt for?
October 15, 2023

WordPress eCommerce plugins you should consider
October 16, 2023
A lot of businesses are making great strides to respond to customer needs. The world of business moves fast, and everybody is trying to make sure that their online strategy is done right.
There are many e-commerce platforms to choose from, and sometimes all of this can become confusing. However, one of the two choices that you may be debating between is WooCommerce vs OpenCart. Both platforms help you set up everything quickly and provide a reliable shopping cart experience.
They're definitely the leaders of this market, and they can help you do a lot of things with your online store - including eCommerce fulfillment. These e-commerce solutions can benefit businesses in any sphere. Not only do they offer professional themes and templates, but also e-commerce functionality that can be enhanced with the use of a variety of tools.
WooCommerce is more popular, but this doesn't mean that OpenCart isn't a viable option. Let's discover together whether WooCommerce or OpenCart is best for you.
WooCommerce vs OpenCart: Overview
WooCommerce
What's interesting about WooCommerce is the fact that it's actually a WordPress plugin that can integrate seamlessly with your existing WordPress site. It was made for WP sites, and it's pretty easy to get started with it.
WooCommerce takes a few minutes to install, and there isn't really much of a learning curve because it works seamlessly within the WordPress interface. There are many themes designed specifically for WooCommerce, but it can work on basically any WordPress theme.
Its flexibility comes from a rich array of integrations that it offers. This means you can easily optimize your e-commerce capabilities by utilizing such tools which serve the entire business ecosystem.
Let's discover more about both WooCommerce vs.OpenCart, especially if it's the first time you've heard about them.
OpenCart
OpenCart is an open-source platform that works with PHP and MySQL, and has one-click install. OpenCart is a user-friendly platform, so even newcomers cangive it a try.
If you want to create a medium-sized store, then OpenCart may be your best bet.It's packed with a lot of features,so you don't need to have a website prior to installing it.
Something we really liked about OpenCart is the user-friendly interface that ends up saving people a ton of time.
WooCommerce vs.OpenCart: Themes and Online Store Designs
In the e-commerce niche, the shopping experience impacts the conversion rate. Judging WooCommerce vs.OpenCart also comes down to design. A website with poor design is going to make less money in the long run compared to a well-structured and designed one.
WooCommerce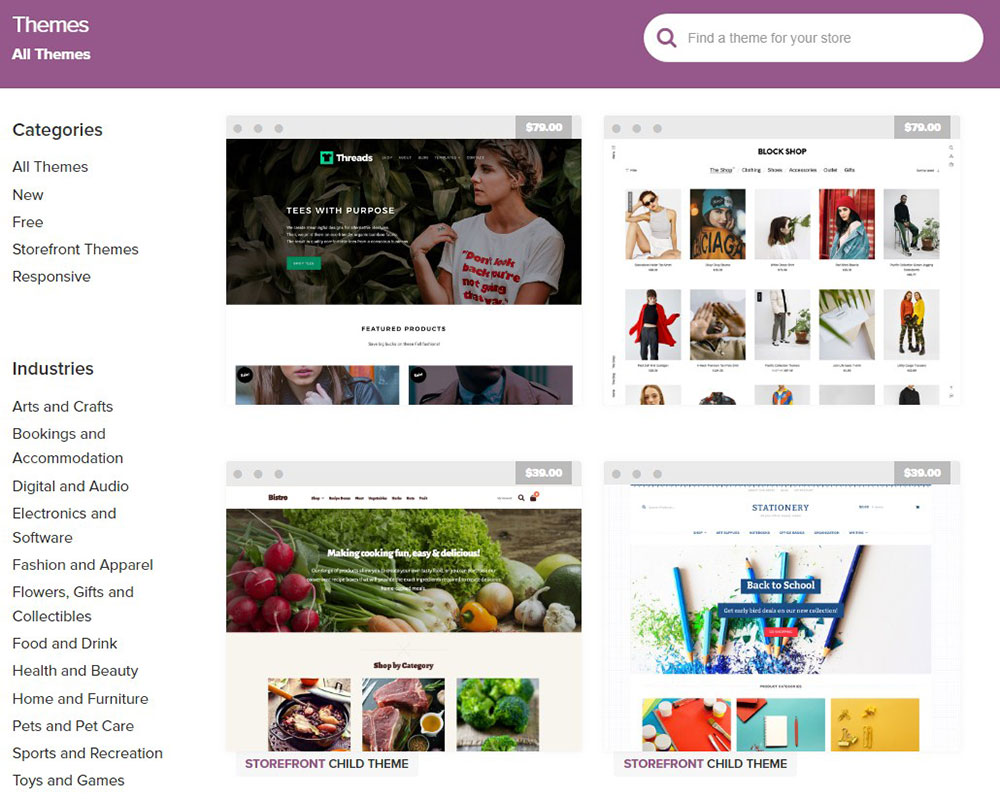 To make this choice easier, we want to remind you that WooCommerce works great with the Be Theme. This theme was created with both new and experienced website owners' expectations in mind. It was made to integrate the best plugins that are available today for an online store.
OpenCart
OpenCart is going to handle a lot of the design work for you during installation. It provides a standard store with all the basic functions. What this means is that you'll get pages and layouts like sitemaps, manufacturers, and many more. Make sure to check them out!
Some people get confused and go for the OpenCart WordPress plugin in their search to build an online store. In order to create a great website, you'll need to make sure that all elements are put together in the right way. When you want to customize a website,you'll need to know how to do it yourself or hire somebody that has technical knowledge.
WooCommerce vs.OpenCart: SEO
Another important topic when deciding between WooCommerce vs.OpenCart is SEO. OpenCart vs. WordPress may be difficult to compare because WP was initially built to be a blogging platform that inherently requires a focus on SEO. OpenCart was developed to be an e-commerce business in general.
WooCommerce

WordPress is well known for allowing its community to create different plugins or extensions. WooCommerce has benefited a lot from this. Whether you want to start selling on Facebook or begin editing your store's appearance,you'll be able to do all of this with WooCommerce.
WooCommerce also has access to certain extensions and plugins that can help with SEO. This is one of the reasons why it's easy to use, especially if you're familiar with the WordPress CMS. If you understand WordPress, then the skies the limit with SEO.
OpenCart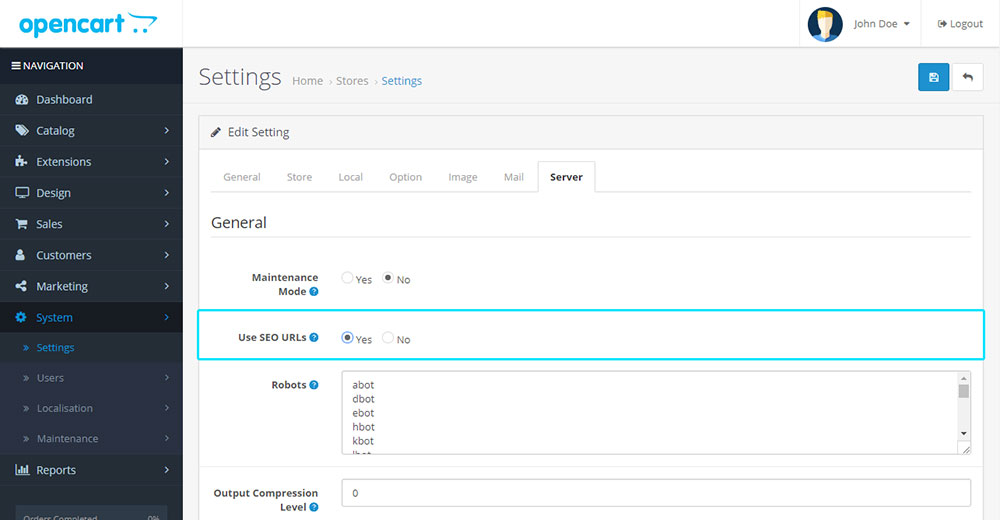 OpenCart allows you to adjust meta titles, descriptions, and many others in order to attract users to your site. This means that you'll have to take everything step-by-step, especially if you're a beginner or an amateur.The process may get a bit tricky for some.
When you start to get familiar with OpenCart,it'll become a whole lot easier, so you don't have to be too stressed out about it.
WooCommerce vs.OpenCart: Integration Ecosystem
You shouldn't be worried about users not having access to your site.Let's see what OpenCart vs.WooCommerce can do about this.
WooCommerce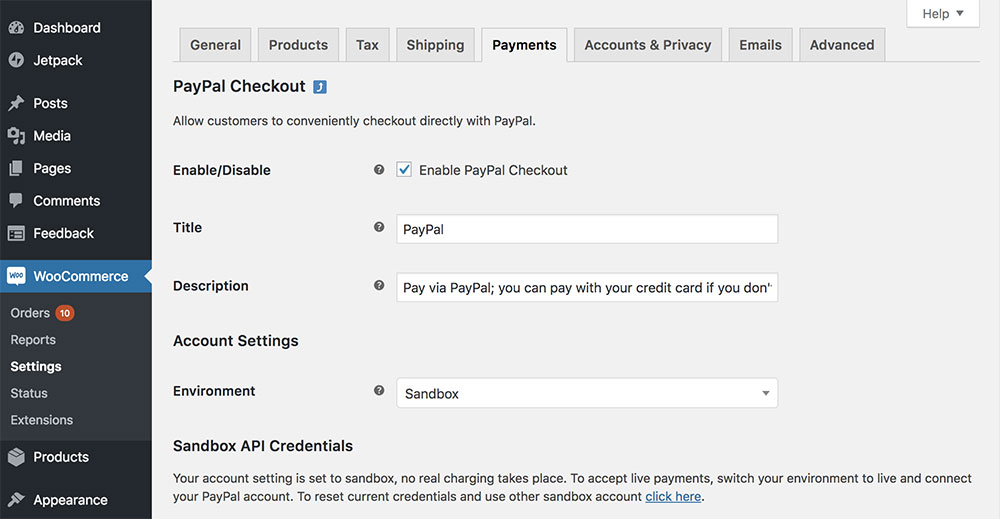 WooCommerce works with any web-based device, and it can integrate seamlessly with PayPal, Amazon Payments, UPS, and many more. This is some good news, especially for developers who want to include a lot of options.
OpenCart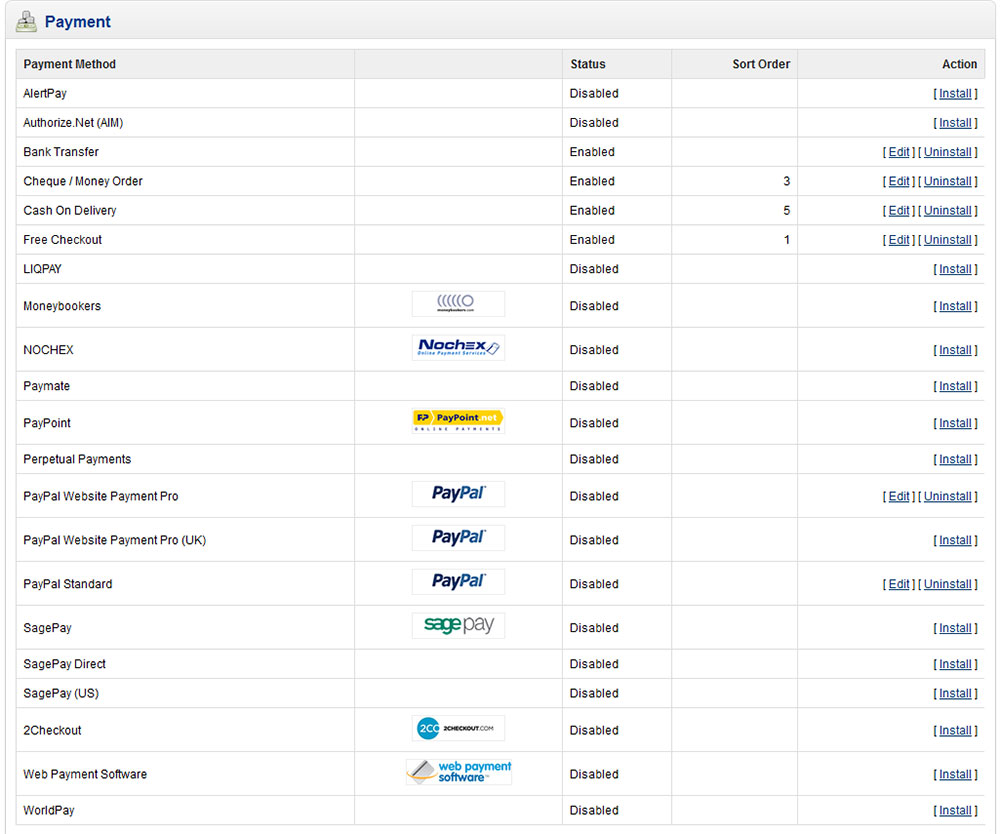 OpenCart is also capable of working with different devices and can integrate with many popular services like PayPal, FedEx, UPS, and more.
WooCommerce vs.OpenCart: Support
WooCommerce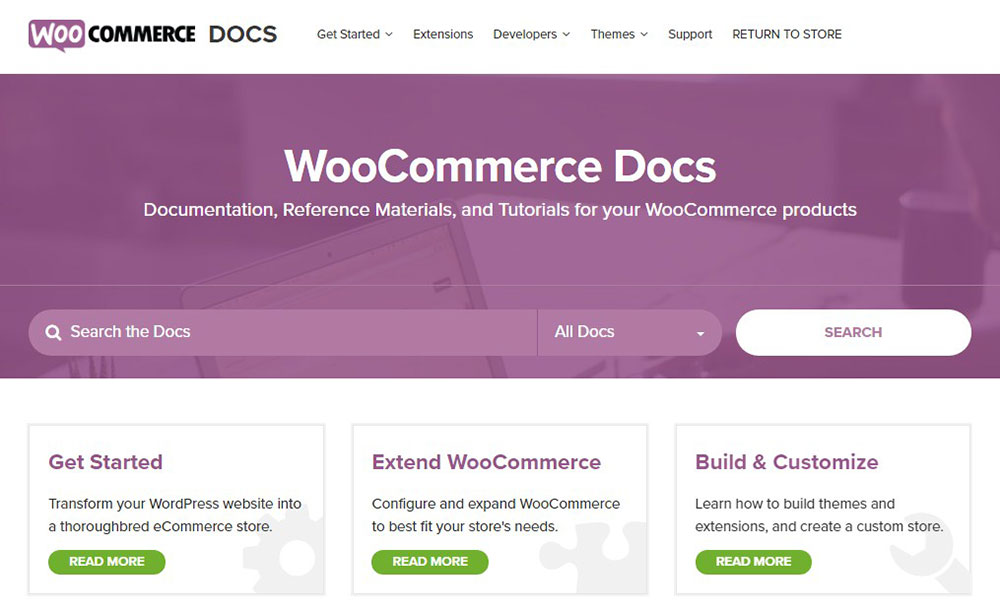 In terms of support,WooCommerce vs.OpenCart is more or less the same on this topic. WooCommerce has a large community,so you'll probably find it easier to find any information that you may need.
You can also check out the documentation because it covers a lot of questions one may have. By using WooCommerce, there will never be a dead-end if you get stuck.You'll always be able to find a light at the end of any tunnel because of the supportive WooCommerce community.
OpenCart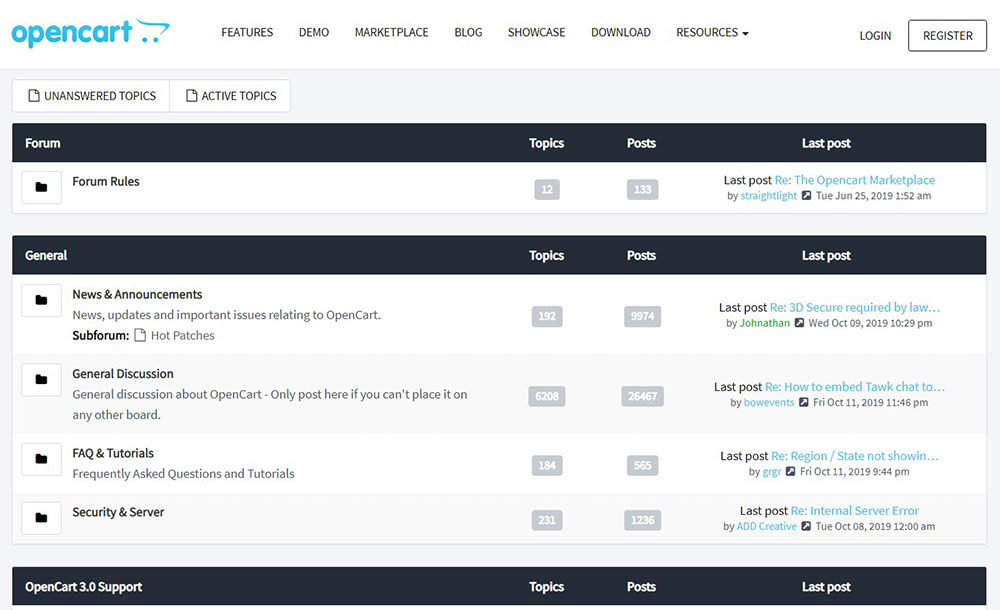 All versions of OpenCart have support offered, and there's also an active community of OpenCart users. Most likely,you'll be able to find any information that you need by yourself. You'll also find third-party developers on their site so you can hire someone to help you out if you're really stuck.
WooCommerce vs.OpenCart: Pricing
If we look at the pricing options between WooCommerce vs.OpenCart,they both offer different options. Let's check them out.
WooCommerce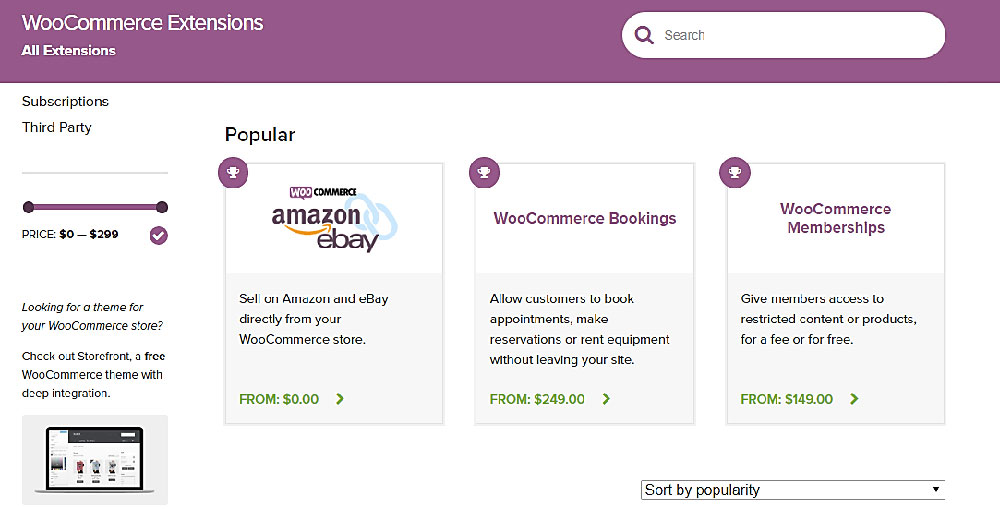 WooCommerce can be installed for free on your WP site, but there are some costs associated with having your own site. We're talking about the basic costs of buying a domain or an ecommerce hosting service. The prices can range from $5 to $100 per month, so you'll be able to find something that fits your budget.
OpenCart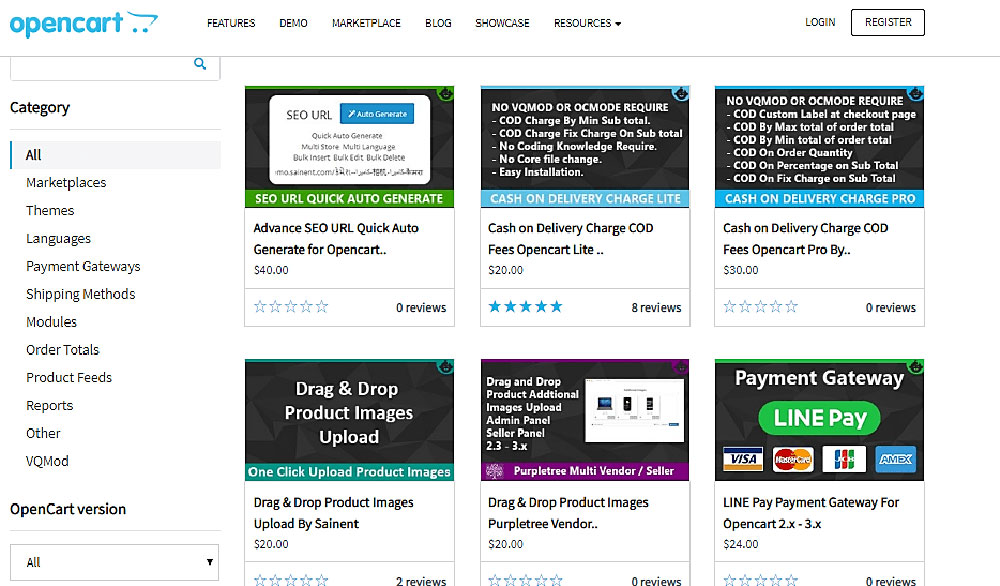 OpenCart is a free open source platform, but after you download it, you may need to invest some money. We're talking about the site hosting and other similar expenses that may pop up in the long run.
Pros and Cons
We don't want to leave you hanging, so let'stake a look at the WooCommerce vs.OpenCart pros and cons.
WooCommerce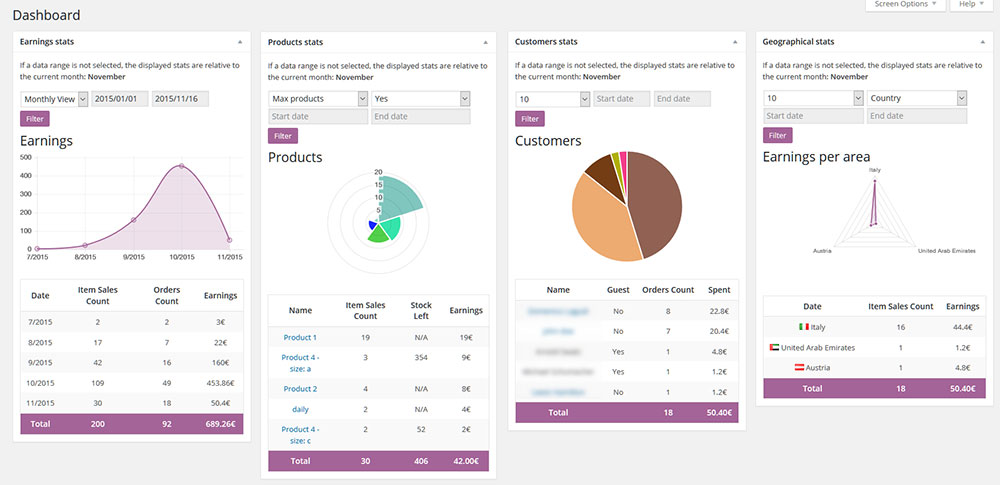 Pros:
Leverages the WordPress ecosystem
Analytics appear in your dashboard
Have a variety ofplugins that add features for scaling your business
Many professional plugins
SEO optimized
Easy to install
Clean and modern interface
Improved experience for the store owner
Cons:
Available on the WP platform
You can't use it without WordPress
OpenCart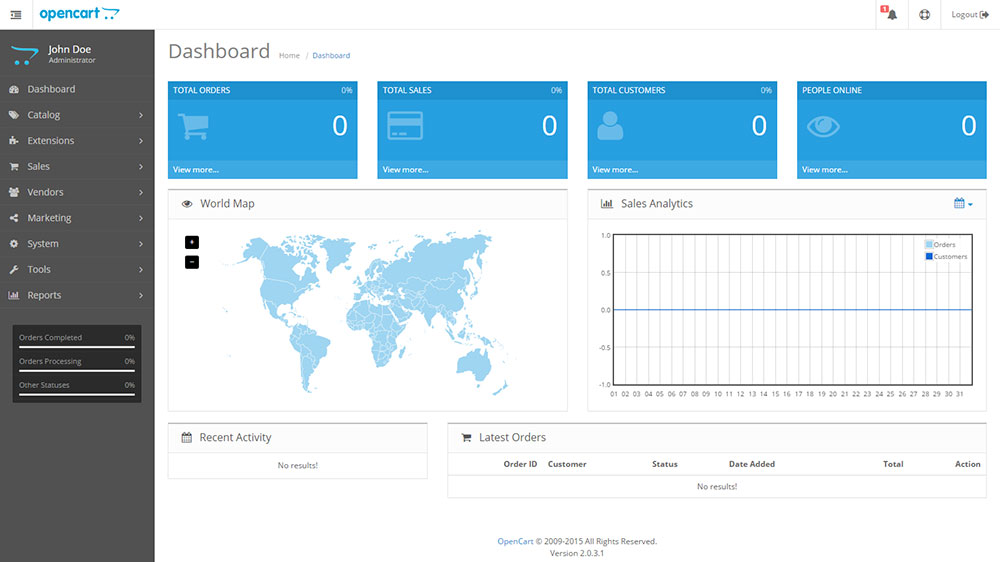 Pros:
Unlimited products, categories, and manufacturers
Supports multiple currencies and languages
Product reviews and ratings
WordPress not required
Cons:
Requires more technical skills
Slow learning curve
FAQ on WooCommerce vs OpenCart
Which one is easier to set up: WooCommerce or OpenCart?
Ah, the age-old question! So, if you're a newbie, WooCommerce might feel a bit more intuitive since it's a WordPress plugin, and if you're familiar with WordPress, you're halfway there. On the other hand, OpenCart is standalone and might require a tad more tech-savviness. But honestly, both have their learning curves. It's like choosing between chocolate and vanilla – depends on your taste!
How customizable are WooCommerce and OpenCart?
Alright, diving into the customization pool. Both platforms offer a good deal of flexibility. WooCommerce, being a part of the WordPress ecosystem, has a ton of plugins and themes. So, you can tweak it till the cows come home. OpenCart? It's got its own set of extensions and themes. But if you're looking for sheer volume, WooCommerce might have the edge.
What's the cost difference between the two?
Money talks, right? So, WooCommerce is technically free, but remember, you'll need hosting, and some plugins might cost ya. OpenCart is also free, but again, there are costs for hosting and some extensions. The real difference? It's in the details. Depending on your needs, one might end up being more cost-effective than the other.
Which platform is more secure?
Security is a biggie! Both platforms have their security measures. WooCommerce, being under the WordPress umbrella, benefits from regular updates and a large community that's always on the lookout for vulnerabilities. OpenCart isn't a slouch either. It has its own set of security features. But remember, a lot depends on your hosting and how you manage your site.
How's the performance of WooCommerce vs OpenCart?
Performance-wise, both can be zippy if set up right. WooCommerce can be a bit resource-heavy at times, especially with lots of plugins. OpenCart is leaner out of the box. But, the real trick? Good hosting and regular maintenance. Keep things updated and optimized, and either platform can be a speed demon.
Can I migrate from one to the other easily?
Migration! Always a fun topic. So, there are tools and services that can help you switch between WooCommerce and OpenCart. But "easily"? That's subjective. There might be hiccups, especially if you've got a lot of customizations. Always backup before making the leap!
Which has better support and community?
Community vibes! WooCommerce has a massive community, thanks to WordPress. Lots of forums, tutorials, and experts out there. OpenCart has a dedicated community too, but it might be a bit smaller. Both platforms offer official support, but the vastness of the WooCommerce community is hard to beat.
What about scalability? Which is better for growing businesses?
Thinking big, huh? Both platforms can handle growth. WooCommerce, with the right hosting and setup, can manage large stores and traffic. OpenCart is pretty robust too. It's all about how you set things up and the infrastructure you have in place. Both can be your partner in crime for business growth.
Are there any major compatibility issues with other tools?
Compatibility is key. Both WooCommerce and OpenCart play well with a range of third-party tools. However, given WooCommerce's connection to WordPress, it might have a slight edge in terms of sheer number of integrations. But OpenCart isn't left in the dust; it has a plethora of extensions to bridge any gaps.
Which one offers a better mobile experience?
Mobile's the name of the game these days. Both platforms are mobile-responsive, but the actual experience? It can vary based on the theme you choose. There are stellar mobile-friendly themes for both WooCommerce and OpenCart. So, it's less about the platform and more about your theme choice.
Conclusion
All in all, when we weigh up WooCommerce vs OpenCart, we recommend WooCommerce for sites that are already using WP. Also, if you have a significant social media following, it'll be even easier to integrate. If you want to build a larger online store, OpenCart may be the better option.
If you enjoyed reading this article on WooCommerce vs OpenCart, you should check out this one about WooCommerce variable product.
We also wrote about a few related subjects like
WooCommerce vs Magento,
WooCommerce websites and
OpenCart to WooCommerce - A to Z Migration Guide.