The best 30 business website designs to take as example
February 8, 2019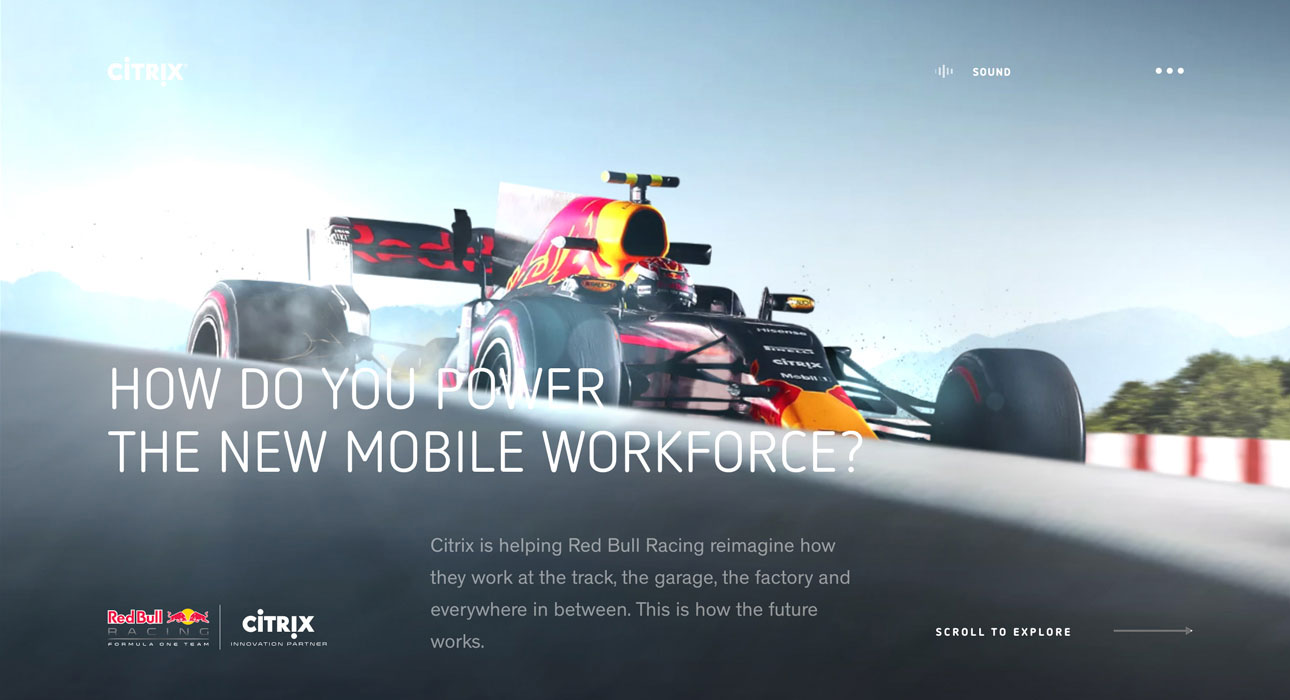 Website inspiration: where to look for the recent design trends
February 12, 2019
A mega menu may do wonders to improve the user experience if designing a huge website with numerous categories and subcategories. A mega menu is a sort of navigation menu that presents the most significant parts of the website structure in a tidy easy-to-follow package.
The Mega Menu will improve user experience by navigating seamlessly. It ensures it is well-structured and intuitive for specific websites.
Mega Menus are not suggested for small brochure-style websites with limited information, personal websites with fewer pages or a single function, or websites with a single theme.
It's unneeded and may confuse consumers, which is the polar opposite of what this navigation is all about. It displays all of the available options at once, divided into relevant parts. The mega menu can be shown vertically, horizontally, or as a hamburger menu (depending on the chosen website design scheme).
Today's websites tend to cover more in-depth subjects and categories, and the mega menu allows users to "dig into" pertinent material with ease.
Without a giant menu, most news websites, online shops, and eCommerce websites would be incomplete. Even the largest shopping websites, such as Amazon and eBay, would not be as successful without the assistance of their giant menus. Mega menus not only improve user experience and online usability, but also assist create more sales, enhance conversions, and keep your visitors on your website for longer.
In this post, we will look at ten of our favorite mega menu examples for such websites and explain the advantages of navigation. When Should You Use a Mega Menu? The Mega Menu will for sure improve user experience by navigating seamless, well-structured, and intuitive for specific websites.
Examples of mega menus:
Asana
Asana is an excellent mega menu example of a content-heavy website that organizes everything under a mega menu.
When you click on any of the main menu items, a full-width drop-down menu with multilayer navigation and logical organization displays. The features menu, for example, shows the major features with a brief description of each on the left and a related menu that includes all service plans.
BeClothing
Envelopes is a website that sells mailing and envelope supplies. When you visit the website, you can immediately recognize the breadcrumbs. They also feature a down arrow next to the titles, indicating that you should move your mouse there to access more material.
When you do so, you'll be confronted with submenu choices where you may sort the items by size, style, color, and paper texture. Effective subcategorization would make the content quicker to scan and assist visitors in locating exactly what they're looking for.
BeShop
Atlassian creates agile tools such as Jira and Trello. It is a team tool that shares practices, methods, and guidelines for great agile teamwork. The website's massive volume of material has been neatly organized into sections and subcategories through a dropdown mega menu. Whether you want to look at planning, collaboration, or security tools, it's straightforward to discover.
Evernote
If you've ever needed a good note-taking tool, you've probably heard of Evernote. Overall, the website offers a very clean and functional user interface. The logo is at the top left corner of the website's header, and all of the key breadcrumbs are in a horizontal line next to the logo.
Individual breadcrumbs are labeled with a downward arrow. When you hover your cursor over these breadcrumbs, you will be presented with various alternatives relating to that breadcrumb. Evernote incorporates its green hue across the website.
As a result, you will get a drop-down list of sub-items when you hover over a breadcrumb. When you move your cursor over these sub-items, the backdrop will turn green. This is a wonderful method to reinforce the same color association practice while also be more appealing.
Android Police
Android Police is a well-known website that regularly publishes news and reviews on everything Android-related. The website's massive volume of material has been neatly organized into sections and subcategories through a dropdown mega menu. Whether you want to read the newest news on Android OS, a certain brand of Android devices, applications, or discover reviews for Android tablets to help you decide on your next buy, the navigation will guide you.
Quincy Compressor
Quincy Compressor is an eCommerce website with difficult-to-manage material. They contain numerous inner pages of specific goods that may be classified and sub-categorized to be included in the mega menu.
Industrial items, in particular, can be challenging to organize due to their complicated numbers and titles. They have handled this situation admirably. They have three primary categories, each with its own subcategory. Each month, a product catalog is available for download at the bottom of the website.
Build
Build is a great website for house purchasing and decorating. They sell all required home appliances for your kitchen, bathroom, flooring, furniture, and décor, among other things. Because there are so many categories on the website, it is impossible to accommodate all of the navigation into a single menu.
Fitting it in a giant menu, on the other hand, is a challenge, but they have come up with a clever solution to accommodate more material in an appealing manner utilizing a mega menu. This website's mega menu is small to take up less space and uses icons instead of words. It looks beautiful and is also a practical technique.
The Sak
The Sak is a fantastic eCommerce store specialized in selling bags. It includes a massive menu for certain breadcrumbs. This may appear inconsistent at first, but it is actually a fantastic practice. Because none of the breadcrumbs contain gigantic menu items, the forced impression of having them throughout the design is avoided.
The tourists appreciate this. The few that do employ big menu design do so elegantly. The huge menu design responds to the dynamic impacts of the site. Underlining occurs when the mouse hovers over a breadcrumb before the mega menu is shown. This animation is smooth and well-executed. A minor visual indication like this improves the user experience.
Riad11
When you click on the menu icon, it immediately transforms into a full-page mega menu with nicely-created styled icons for the rooms.
This is an example of mega menu navigation that works for websites with fewer pages. The menu does not include a lot of information or multi-level categories. Nonetheless, it manages to utilize this functionality correctly without disrupting the user experience.
Estee Lauder
Estee Lauder is a well-known cosmetics company. It carries a wide range of popular skincare and cosmetic items. As a result, it stands to reason that such a website would require excellent website design and style. Estee Lauder's website does not disappoint.
The entire website is designed straightforwardly, with black text on a plain white backdrop. A huge banner graphic also adds to its visual appeal. The mega menu is straightforward yet effective. The primary subcategories are distinguished from the others by utilizing strong formatting, making it simple to distinguish between them. Overall, it appears to be structured, hierarchical, and well-organized.
Oracle
Oracle Database is a cloud database solution that is all-in-one for data marts, data lakes, operational reporting, and batch data processing. It is, unsurprisingly, a data-heavy website offering infrastructure, apps, and tools for developers, entrepreneurs, and students. This is why the mega menu is a whole page, allowing you to see many items in one location without having to scroll. It is critical to locate much deeper material that would otherwise be difficult to locate.
Beyond Trust
Beyond Trust is a business located in the United States that specializes in the development, marketing, and support of a family of privileged remote access, privilege identity management, and vulnerability management solutions for UNIX.
It offers a fantastic giant menu with several functions. It's split up into two horizontal menus. The options in the second menu are organized vertically. At first sight, the hierarchy is straightforward and simple to grasp. When you moved the mouse over the words, it became crimson.
Daniella Draper
Daniella Draper is an excellent example of an eCommerce website that categorizes a large number of items. The mega menu is a two-level navigation dropdown with a few subcategories for each primary category. The latter appears basic yet elegantly made, with graphics that make it easy for people to navigate through.
Fao Schwarz
FAO Schwarz is a toy company based in the United States. It is well-known for its high-quality toys, life-size stuffed animals, brand integration, interactive experiences, and games. The website features an amazing mega menu design, with information organized by age group, brand, and other categories for quick access. When you move your cursor over different breadcrumbs, they too feature dynamic movements.
The mega menu is shown when a smooth horizontal line runs through the text. The site also employs mega menus sparingly, mainly for the necessary breadcrumbs, and adheres to normal drop-down menus for the rest. This makes everything seem nice and tidy, and it makes it very easy to access essential information.
Bestore