Betheme has plenty of built-in header styles than can be controlled by Muffin Options. However, if any does not fit your needs, this is where the Header Builder comes with help.
This add-on comes exclusively for Be users and has to be installed before you can start using it.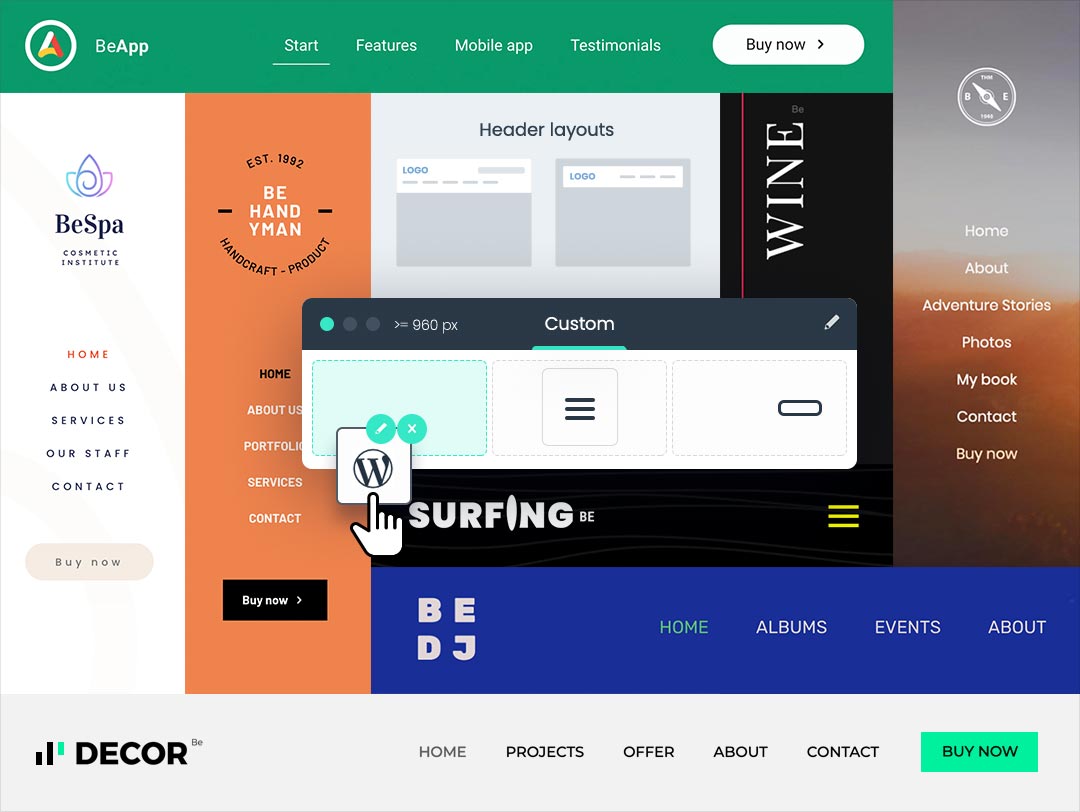 What are the advantages?
Drag & Drop

Choose between the elements like Logo, Menu, Social, Image, Icons and much more extras and put them in rows. You decide, where the elements goes.

Mobile, Tablet & Desktop

It's up to you whether the header will look the same on different devices. On each of the devices, the header can be adjusted individually.

Varied Elements

Each element has many unique functions, thanks to which the number of variations for the header can be practically endless.

Multiple Blocks

Whenever you need, enable Action Bar or Second Row and fill them with the elements you need.
Screenshot 1. General look of the Header Builder
Video Tutorial of How to Build a Custom Header.