FREE

with

Betheme
Betheme's
Sidebar Menu Builder
Create Stunning Sidebar Menus
& Vertical Headers with ease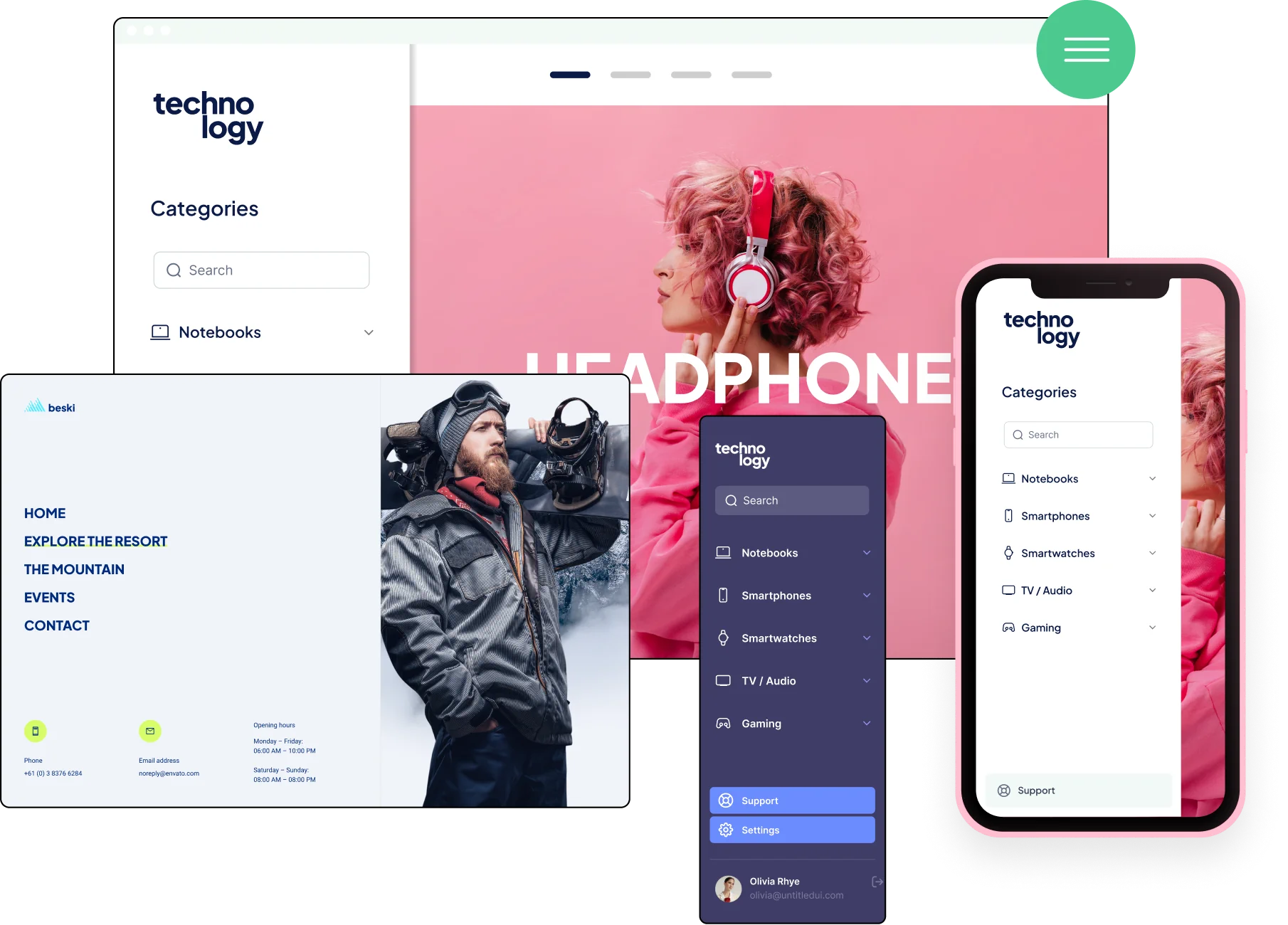 Create unique sidebars
with BeBuilder
Stunning sidebars at your fingertips. No coding. Just fun!
Always Visible
Create Vertical Headers that are always visible. Use any of the BeBuilder elements inside.
or
On Click
Trigger off-canvas sidebars on click. Infinite possibilities simpler than you might think.
Full control over the sidebars
Create as you like, style, color, rearrange, mix. The enormity of possibilities allow you to create whatever you dream of. With complete ease.
Style as you like
Design Sidebar Menus & Vertical Headers without having to write a single line of code. All the necessary options are at your fingertips.
Width
Background
Padding
Shadow
Z-index
Overlay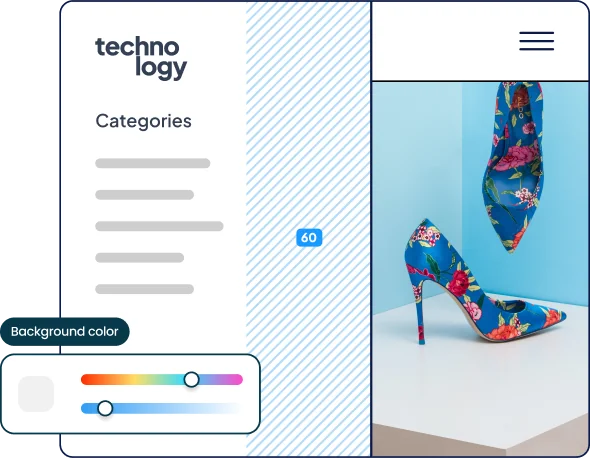 Sidebar position
Switch between right and left positions. Make it off-canvas or visible. Or just trigger on click when needed. It's that simple.
Content position
Align sections inside sidebar to top, center, bottom or use space between for even more interesting layouts. Pixel perfect sidebars you could only dream of until now.
Entrance animation
Switch between default animation and moving content off the screen. Light and pleasing to the eye. Your visitors would love them.
Made for allkinds of devices
Switch between devices and customize the appearance on each of them as you like. Thanks to this, you ensures that your sidebars perform well on all devices. Enjoy mobile friendliness!
Create any number of creative navigations or helpful sidebars and trigger them using Burger Menu in Header Builder
Endless possibilities, will allow you to create something unique and great looking every time. And all this without writing a line of code.
Trigger
Work smarter with
BeBuilder
Design any type of layout you want.
Buying one license of Betheme will get you access to awesome features like: BeBuilder, WooBuilder, 700+ prebuilt websites and many more.
BUY BETHEME NOW
Available only on

All pre-built websites are included in a one single theme
What will I gain by buying Be?
Free Lifetime
Updates
Access To A Great Community
Constantly Growing Library
Of Pre-Built Demos
Post-Purchase
Support
World-Class
Solutions & Tools