This element generate table of contents dynamically & improve articles readability and accessibility. Decide for yourself which headers from the article should be caught by the element and then display them in the correct order using numbers, bullets or custom icon.
Perfect for articles
Table of contents is especially useful wherever we have articles. Why this element is so eagerly used by web creators?
Makes it easier to read long content

Visitors can find what they want much faster without having to read the entire content. Thanks to this, the majority of users will stay on your site much longer.

More pleasant navigation

Add a helpful menu for content and make it simpler to navigate by serving better user experience. Visitors will surely appreciate it.

Always at hand

Make it sticky so it always follow the reader so he does not have to scroll to the top of the page every time.

Improved SEO

Search engines like Google likes heading tags in table of contents thanks to you will earn higher click-through rates.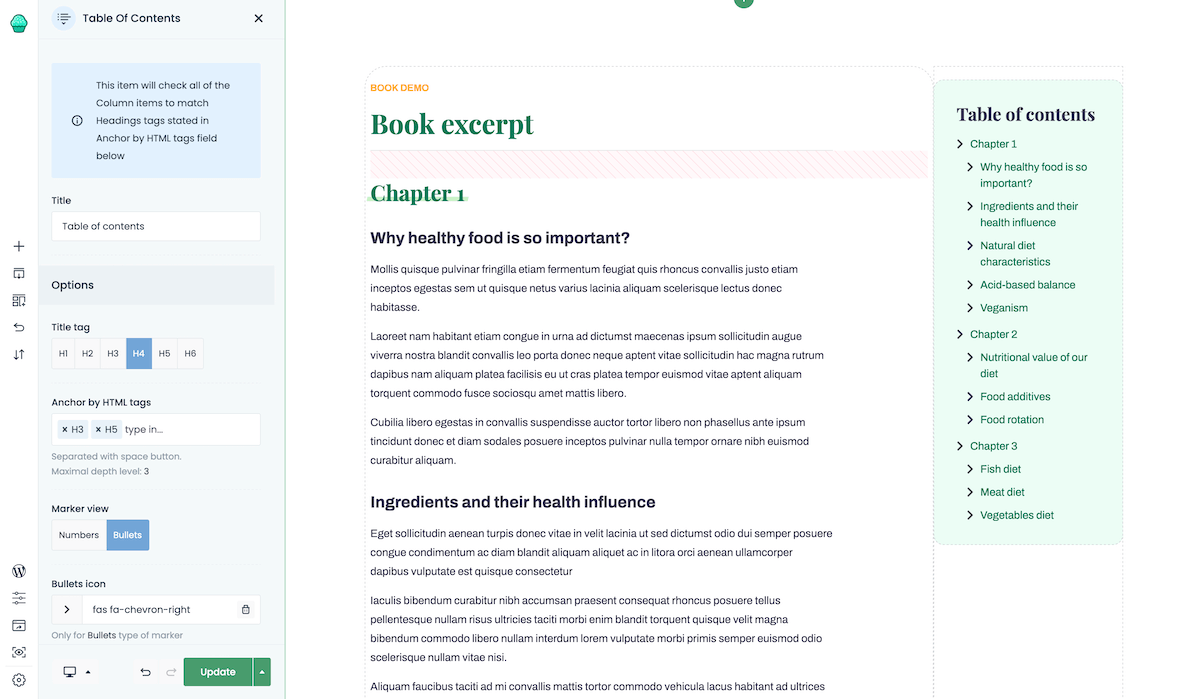 Table Of Contents in the Muffin Live Builder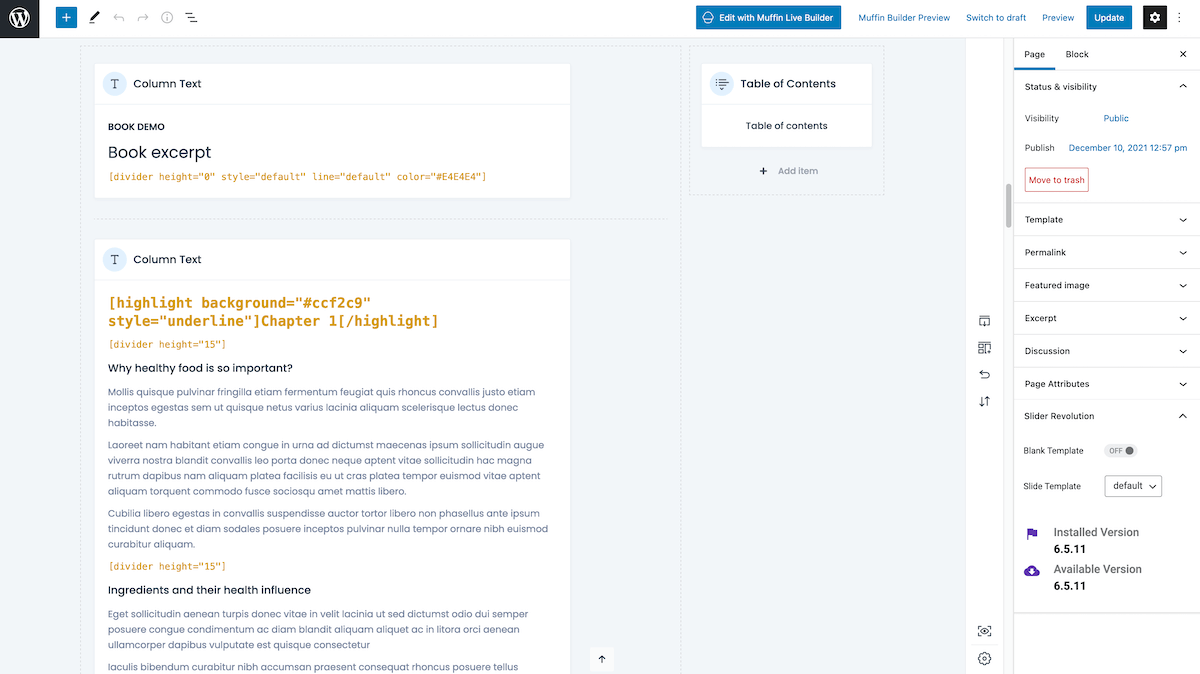 Table Of Contents in the Muffin Builder